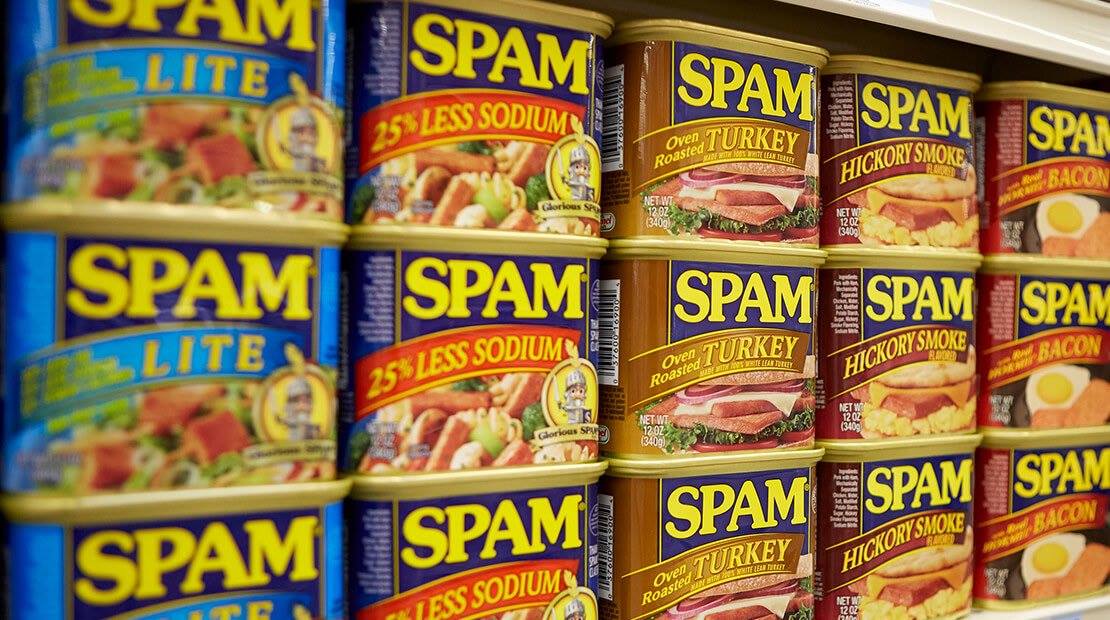 SPAM Brand, one of the many Hormel-owned brands we work on, put out a special limited edition Pumpkin Spice SPAM two-pack, and everyone from CNN to Today has something to say about it. Brilliant marketing gimmick from the R&D team.

But even when SPAM isn't making headlines with its flavors, the pantry classic has one of the most loyal and enthusiastic fan bases any brand could hope for – and a diverse one, as well. Just last week, a colleague working in Minnesota state tourism shared photos of her friend's SPAM-themed pool party. This spring, our friends over at RD.com did a fun feature on the history of the brand and what's actually in a can of SPAM. And a year before that, we met SPAM enthusiasts that also happened to be chefs, food TV hosts and influencers from all over the world – together for a special luncheon at Noreetuh restaurant in Manhattan. Chef Chung Chow cooked his signature SPAM agnolotti, as well as an appetizer of SPAM and truffle musubi.
As an influencer event, this one was exactly the sort we like to produce because all of the attendees showed up because they're fans of the brand, and all of them have used SPAM in their own cooking. Having Top Chef alumni Leah Cohen,  Jean Lee who founded the popular @korean_nyc Instagram group, staffers from Chowhound and Eater all at the same long table sharing their favorite ways to prepare SPAM was a totally inspiring and educational experience. Among other things, it showed how and why canned foods can be elevated to culinary ingredients without too much effort, if a cook really knows how to use them.