There are many ways to promote a destination. One of the best ways is through their cuisine. Over the years we have planned, organized and hosted many culinary events for our destination clients. These events ranged from sit-down dinners to interactive gourmet extravaganzas.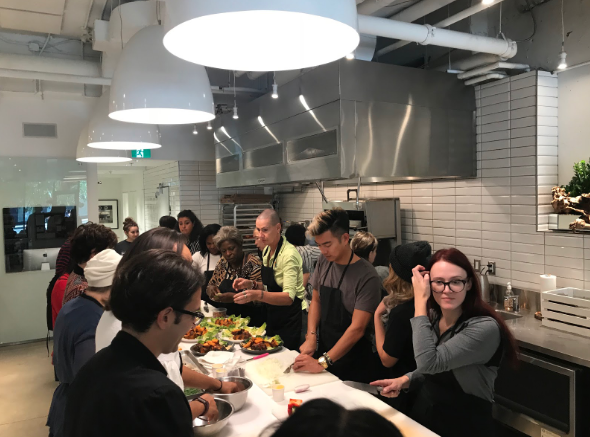 Below is an example of a cooking class for a group of journalists in Toronto to promote the Island of Curaçao. Toronto is one of the destination's key geographic markets, so we invited local media representing the region's main newspapers and magazines, including The Toronto Star, The Toronto Sun, The Globe & Mail, Travelweek, Canadian Living, Air Canada's enRoute, and Weddingbells, as well as national outlets such as AFAR and Travel + Leisure.

We started the event with appetizers and drinks, giving everyone a chance to network. Hotel and tourism partners from Curaçao were able to updates about their products with the media. Next, we began the cooking demonstration, where the journalists had a chance to learn how to make a traditional Curaçaon dish called Keshi Yena. Attendees were also encouraged to post photos and videos of the event with the #RightNowInCuracao hashtag.
After dishes were ready, everyone had a chance to enjoy the meal and play a Curaçao trivia game. The game allowed the journalists to learn more about the island and the partners were able to share their knowledge about Curaçao as well.