This is a sample pitch deck for documentary series and brand-sponsored video. In TV terms, it's interchangeable with the "treatment."
THIS DOCUMENT IS NOT INTENDED FOR PUBLICATION, NOR FOR PUBLIC VIEWING.
While it looks like part of a media kit, or perhaps like a magazine or catalogue layout, this deck was never intended to be seen by anyone outside the development teams of a few potential clients. It is not part of the official marketing collateral. It contains forward-looking statements mixed in with factual ones, and images of people who may not play essential roles in the company. It's part treatment, part sales document. It is confidential — but crafted with the professional skills of a graphic designer, content producer and editor. Its purpose is to sell a video series.
The deck in this post features a veteran startup retailer that sources material from combat zones and repurposes it into apparel, using proceeds to send children to school.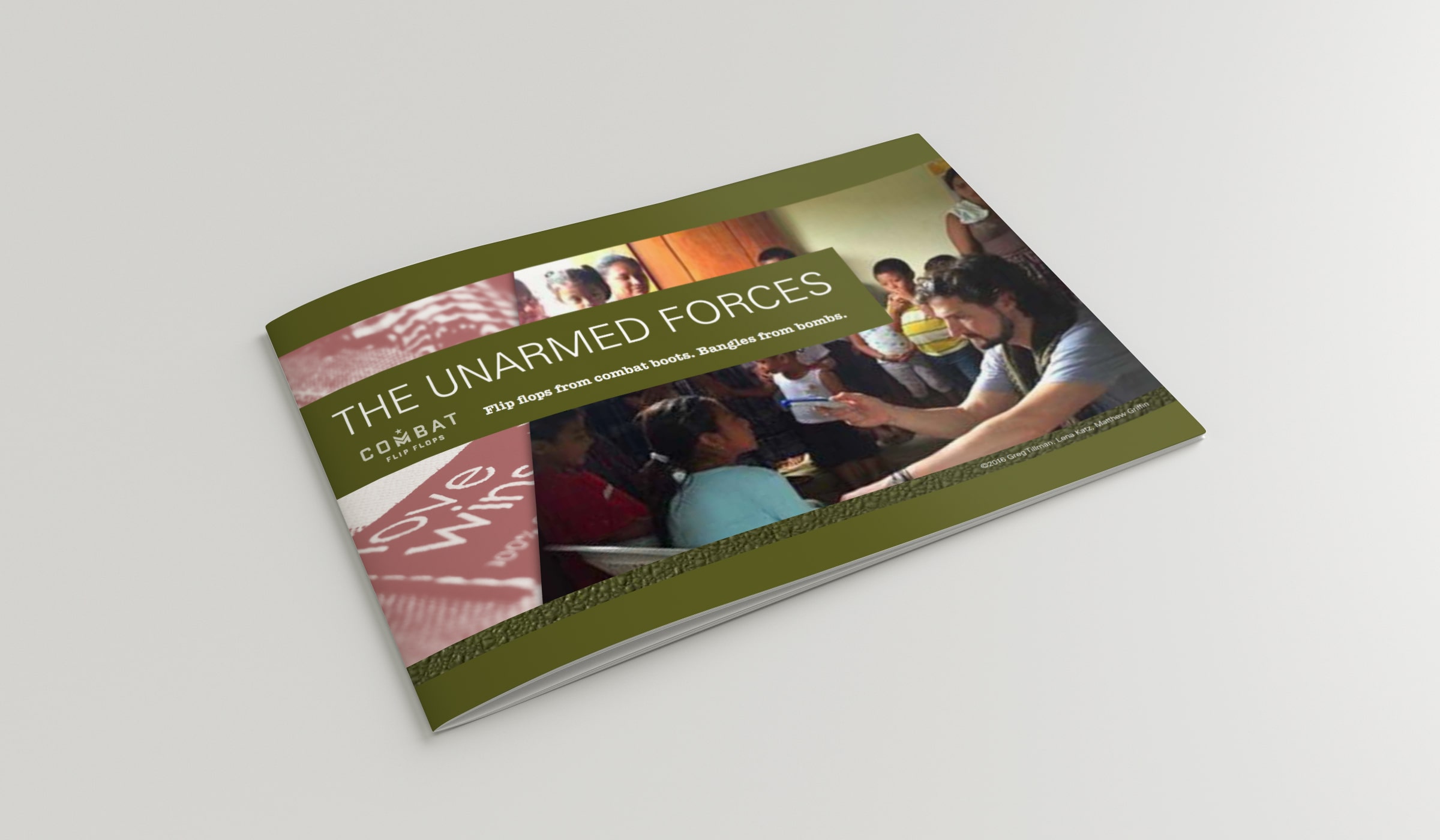 CREATING A TREATMENT — WHAT'S IMPORTANT?
Many people new to creating treatments think that they are text documents. In fact, in today's visually-driven world, any text/photo piece should be image-rich, with simplified text. (Case in point, the Yoast plug-in that optimizes SEO on this website will grade my SEO lower if I use too many complex sentences.)
Many independent creatives try to put together treatments using templates from Envato or Canva. Simple templates only go so far, but for efficient and professional-looking customization, it's far better to hire a graphic designer. Getting a treatment professionally designed should only cost $200-300, as long as you come prepared with all visual assets, text and links.
WHO WILL REVIEW A TREATMENT?
If the goal is to get a TV or digital series, the people reviewing a treatment will probably be at a network, a production company or a studio. If the goal is to get brand sponsorship, then internal brand people and the brand's creative agencies will review the treatment. Internally, the marketing, communications and possibly CSR or departments will review, along with brand managers if it gets to that point.
AND THEN WHAT?
Ideally, the pitch deck is an enticing enough teaser to warrant a discussion with a prospective sponsor or outlet. Requests for more materials are typical–perhaps Skype calls with key characters, or a sizzle reel showing how the concept would play on video. The treatment may also inspire a completely different project that incorporates a few elements of the treatment, but in an entirely different execution.
The disheartening constant is, no matter how much creativity and time is put into the pitch deck, only a handful of people will ever see it. And if nobody nibbles, then no one may ever see the characters or the story that a creator has invested in so much. A creative developer's file of pitch decks and treatments is their personal treasure hoard of the most intriguing, colorful, thought-provoking stories they've never told.